Reviews
Best Menstrual Cup For Sports: Top-Rated Cups For Physical Activities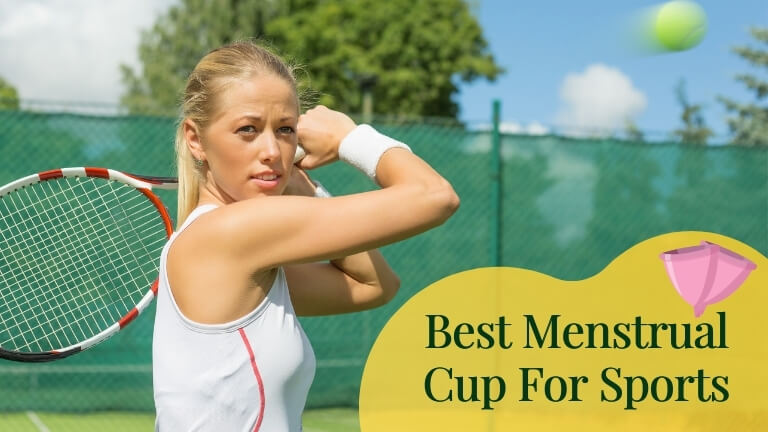 People have been emphasizing feminine hygiene for more than a century now. One of the major health concerns is the menstruation cycle that brings pain and discomfort. With the advancement in the health industry, a vast difference is seen in females' products during their periods. Out of which, using sanitary pads is the most traditional one followed by tampons. The menstrual cup being the latest of all.
What is a Menstrual Cup?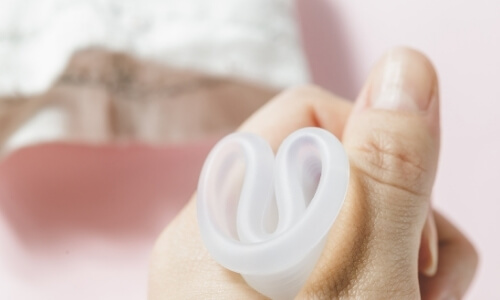 A menstrual cup is a flexible cup-shaped device that can be used during periods by merely wearing it inside the vagina. It can hold blood up to 8 to 12 hours, depending on the individual's blood flow. It is generally made up of silicon or rubber and is washable and reusable. There are varying opinions on which one is the best as it is chosen based on a number of factors experienced by the particular female. 
Menstrual Cup and Sports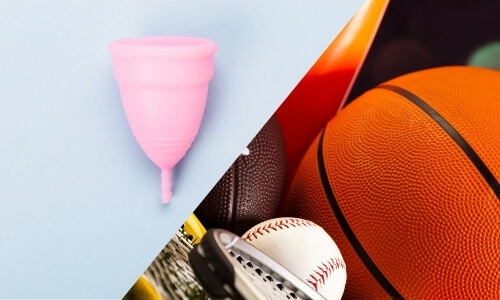 Any menstrual cup would work just fine for you if you are using it in a regular routine; there are significantly fewer chances of leakage. However, you may have to give it a thought if you are more of an active person. Why? Involving in physical activities such as yoga, advanced gym exercises, horse riding, martial arts, etc., will substantially affect the pelvic floor muscles, which can lead to leakage. Hence it would be best if you had a sports cup. A sports cup is a menstrual cup that is comparatively more firm than the usual one. 
Taking into consideration the number of products available in the market today, you might still be confused as to which one will be the best for you. Don't worry. As always, we are here to help you out. We have done enough research and shortlisted the best menstrual cup for sports. Without much ado, please glance at them and select the one that meets all your requirements. 
Best Menstrual Cup For Sports
1. Lena Menstrual Cup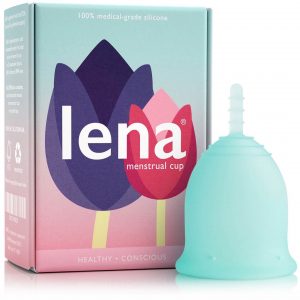 If your periods are harsh on you and you are looking for something that would make it easier for you, then Lena Menstrual Cup is what you need. Lena offers FDA certified feminine hygiene products. Many users have shared great views showing their satisfaction with Lena Menstrual Cup. Many even consider it the best menstrual cup they have ever used and will never even think of returning to pads or tampons. 

---
2. Flex Menstrual Cup for beginners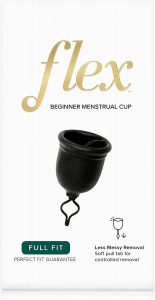 We often fear trying new things. But when you are new at trying menstrual cups, you don't need to worry. Flex Menstrual Cup Starter Kit takes care of everything. It's the best choice for beginners. It not only protects you from all types of toxins but also inspires you to take care of yourself.

---
3. Canack Menstrual Cup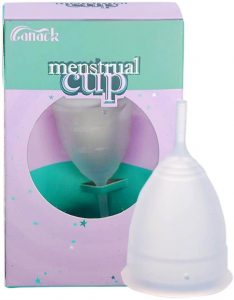 If you are looking for a menstrual cup that is soft yet firm and is a perfect fit for use during sports activities, Canack Menstrual Cup is undoubtedly the best option. It is made up of medical graded soft silicone, which gives you a soft and smooth touch. It is a healthy and sustainable alternative to pads and tampons. 

---
4. Peachlife Cammeliacup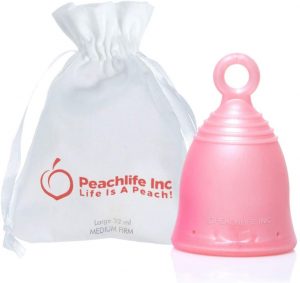 You don't want to stay back in the middle of the marathon and worry about your leakage or search for the bathroom every time you play sports. To overcome such issues, Peachlife brought to you the Cammelialcup, which is one of the most trustworthy menstrual cups in today's market. Peachlife ensures a money-back guarantee if you get the wrong size. 

---
5. Intimina Lily Cup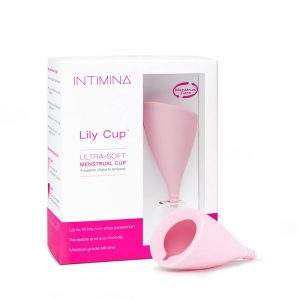 Intimina Lily Cup ensures complete confidence and comfort along with protection. It makes you as fresh as a lily. The unique feature of this product is that it is suitable for any and every female, be it in the teen or late forties. It is surely an investment you won't ever regret. Intima makes sure that the cup does not interfere with the natural flow and keeps you safe and sound.

---
The Bottom Line
Now that you have read so far, you might be aware of;
Menstrual cups are healthy alternatives for pads and tampons.

If you are into sports of heavily physical activities during the day, you might need to reconsider your choice of a menstrual cup as it may necessarily not provide leak-free experience. 

There are specific points that you need to keep in mind while you are selecting the menstrual cup. They are;
Firmness-

People who are into sports have toned pelvic firm muscles. If they use soft menstrual cups, there are chances of leakage. Cup firmness is essential. Hence, a firm menstrual cup is the best cup for sports.

Stem-

Performing physical activities might push the menstrual cup a bit inwards, which may not be easy to remove. Many menstrual cups come along a stem, which is a round-shaped ring below the menstrual cup. The stem makes it easier to pull the menstrual cup outside. 

Capacity-

Being a sportsperson may include hours of practice on the field. You can't walk off midway. If the menstrual cup has high capacity, it will help you go on full-day without any worry.
Using a menstrual cup during sports activities is no big deal. It is even more comfortable and convenient. It is healthy and causes no damage to your body. 
All the products that are shortlisted are the best as per our knowledge and research. However, many people do question us as to which is the best one. We cannot choose one, but if we have to recommend only one, we would love to recommend the Lena Menstrual Cup. We hope we have helped you in finding you the best menstrual cup to use while playing sports. What are you waiting for? Just figure out your requirements and choose any menstrual cup from the list. We wish you a pain-free and comfortable menses.