Reviews
Best Menstrual Cup For Teenagers – Grab The Best For Your Daughter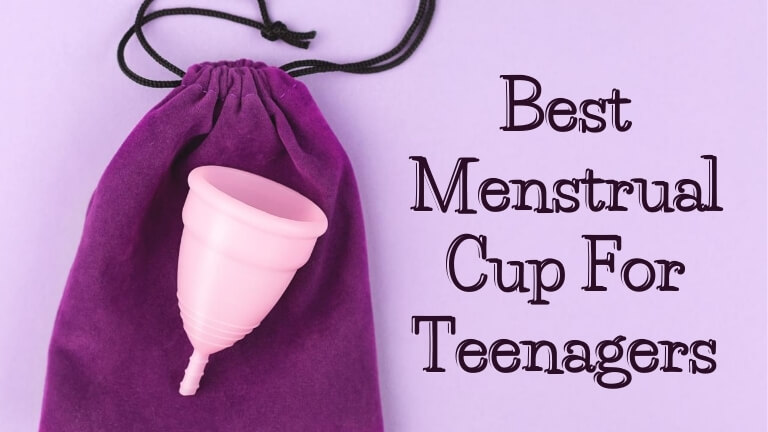 Making a shift from sanitary pads or tampons to the menstrual cups can seem challenging, but with the right size of the menstrual cup, you can make this transition smooth. We all know by now how convenient menstrual cups are along with their sustainability and eco-friendly properties. Today, several brands have come up with different sizes of cups to offer an inclusive range for all women. 
However, teens till struggle to find the smallest menstrual cups as there not many companies offering it. And if you or anyone around is looking for options to explore for the menstrual cups for teens, this article will be of great help. After doing my thorough research and taking in reviews from my friends, I have compiled a list of five best menstrual cups for teenagers that are smaller in size and offer the maximum protection and comfortable to wear. Go through this list and find the option that caters to all your requirements:
Best Menstrual Cup For Teenagers

1. Dutchess Menstrual Cups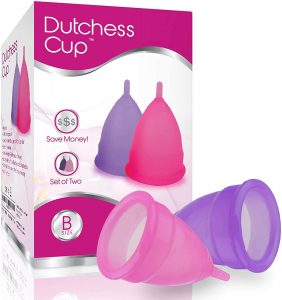 The menstrual cups by dutchess have been a popular choice among teens for small menstrual cups. These cups are in a small size-B that is suitable for petite-framed women, teens, or those who have had c-section. The cups are smaller in size, making it ideal for teens who are just starting to use the cups. The cups come with a bag to store it and are also easy to clean. 

---
2. Pixie Period Cup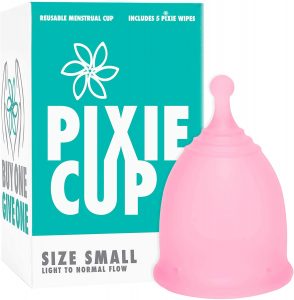 Swapping your tampons with this sustainable and eco-friendly menstrual cup is what you can do if you are searching for options that do little to no harm to our planet. These cups are made using environmentally friendly materials only. The cups are available in various sizes such as small, medium, large and extra-large. These small-sized cups are recommended for teenagers, pre-birth, or women with a high cervix. The brand also claims to donate one menstrual cup to the women in need when you buy one. 

---
3. Lena Sensitive Menstrual Cup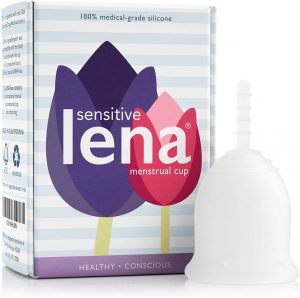 If you are searching for a cup that is ideal for sensitive skin in a smaller size, then Lena cups will be the best choice for you. Lena is a leading brand that promotes the idea of being eco-conscious as these cups are 100% eco-friendly and are packed using recycled packaging with vegetable-based dyes. The smaller size of the cups is suitable for the teens, and its bell-shaped design makes it easy to wear it all day long without causing any irritation or rashes. 

---
4. OrganiCup Menstrual Cup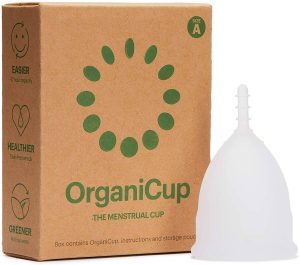 Another excellent option that has made it to this list due to its "best skin-friendly menstrual cup" characteristic is this one by OrganiCup. Like some brands mentioned earlier, this brand also makes eco-friendly menstrual cups for a better and comfortable period. There are three sizes available: A, B, and Mini. The size mini is suitable for teenagers, beginners, or those looking for extra small menstrual cups. 

---
5. Intimina Lily Cup One
Sometimes we save the best for the last, and if you are starting to use a menstrual cup for your periods, this option will be best suited for you. These menstrual cups for Intimina are made using the unique concept of offering flexible collapsible cups that are easy to wear all day long. It is ideal for beginners, especially teenagers, as this particular cup comes in a smaller size but provides complete leakproof protection. The cup is made using hypoallergenic materials, which prevents rashes, dryness, and skin irritation caused due to sanitary napkins and tampons. 

---
Concluding Remarks
Menstrual cups are better than all the other options available as they are more durable and long-lasting. When it comes to choosing the cup for a beginner, I would suggest the menstrual cups by Lena as they are soft and comfortable to wear and offer 12 hours leakproof protection. All the other menstrual cups also provide the same functions, but Lena has been a trusted brand due to its invincible quality and ease of wearing it throughout the day. You can also opt for the other options depending upon your preference, but make sure to go through all the menstrual cup features before making a final choice.