Reviews
Best Menstrual Cup for Tilted Uterus – Top Reviewed Diva Cup of 2019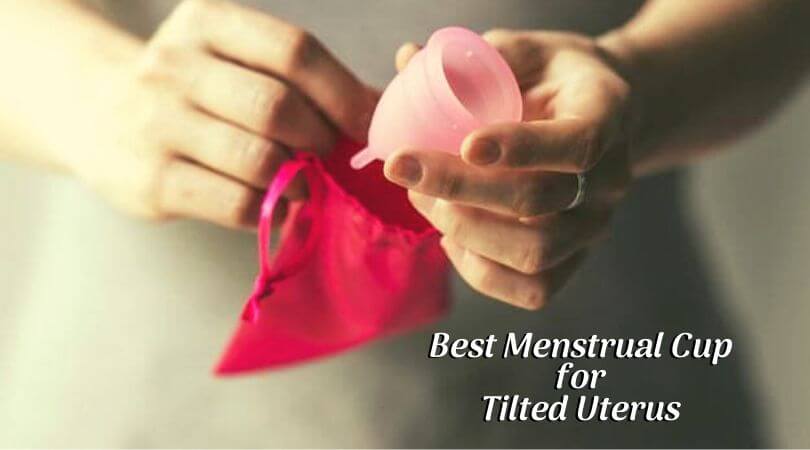 Women all over the world are searching for ways to make their periods comfortable and less stressful. The introduction of menstrual cups made the lives of many women easy due to its ease of wear and reusability. However, women with a tilted uterus have always struggled to find the right sanitary options for them. Unlike the normal position of the uterus, women having a tilted or inverted uterus have to be careful about what they are using during the menstrual cycle.
Best Menstrual Cup for Tilted Uterus
Although many brands are making menstrual cups for heavy flow, sports, and other categories, it is still challenging to find the cups suitable for tilted uterus. After doing a little research and going through a lot of options, I have finally compiled a list of the menstrual cups that are suitable for women with a tilted uterus. Check out the alternatives for the best menstrual cup for tilted uterus.
1. Lena Menstrual Cup

Lena is a popular name today among women due to its premium quality and an extensive range of cups that are suitable for all and one. It is one of the most purchased menstrual cups as it is affordable and is also an FDA-registered menstrual cup available in the market. Many women with a tilted uterus have tried this cup and liked its fit. It doesn't hurt or pain as the cup is designed to fit perfectly. Women with a high cervix have also found these cups comfortable to wear all long. As the tampons and pads are often linked with certain types of infection, opting for a menstrual cup is a better choice for women overall.
Key features:
The cups are made from the USA medical grade silicones and dyes exclusively, which is safe for use and doesn't irritate the skin or cause allergies.

The cup is easy to insert as well as remove. The menstrual cups can give complete protection for almost 12 hours, which is ideal for college going teens and working women.

The cups are designed to avoid leaks and any sensations of wearing something. It also doesn't have that typical latex smell.

Contribute a little to save our planet as Lena cups come in a recyclable package that is printed using vegetable-based inks.

This menstrual cup is ideal for people who like to work out and stay physically active on their periods too.

---
2. Dutchess Reusable Menstrual Cup
One of the rare brands that make different menstrual cups for pre-birth and post-birth conditions is this company called Dutchess. There are two different cups available for women with varying conditions of health. The cups come in several sizes and different colors, such as pink, purple, blue, red, etc. These cups are the best replacements for tampons and pads as it has an ideal shape for the days of heavy flow. The menstrual cups are suitable for women with a normal or high cervix. Many women with a tilted uterus have tried these menstrual cups and have found it comfortable to wear. The cup's unique design fits perfectly and there no leaks or odor while wearing it.
Key features:
The menstrual cups are made of soft and medical-grade silicone that makes it easy to insert and is also comfortable to wear.

The cups are BPA free, Phthalate free and also latex-free.

It has an easy-grip stem that makes the process of removing the cup and removal easy.

The cups are also Dioxin free and are safe for use.

It can be worn overnight as the cups are comfortable and can also hold the blood flow for long hours.

The cup comes with a functional hygiene pouch that can be used to carry this menstrual cup everywhere you go.

---
So these are the best two menstrual cups that you can go for if you are searching for reusable, durable and soft cups. As many women are not aware of what tilted uterus is and its effects, I am going to share some basic information for the same.
What is a tilted uterus?
A uterus generally sits in the lower position of the pelvis and tilts to the forward direction of the cervix in women. But in case of a tilted uterus, it is tipped on the backward of the cervix. This condition is now quite common among women and can be diagnosed with a regular pelvic exam.
Can a tilted uterus cause pain?
A lot of times, women are not aware of a tilted uterus because the position of the uterus generally doesn't cause any pain. Some women might experience lower back pain or vaginal pain during the menstrual cycle. Also, some women can face trouble or pain during intercourse due to the reverted position of the uterus. However, in general, there is no sharp or unbearable pain caused by a tilted uterus.
Is there any treatment available for a tilted uterus?
There is no treatment required for such conditions if the symptoms are not intense or cause unbearable pain in day-to-day life. Yet there are options for surgeries and operations available to position the uterus properly.
Concluding Remarks
A tilted uterus in many cases can be a sign of some pelvic diseases or even endometriosis. It is essential to get yourself checked with a doctor if you are experiencing sharp pain in your lower back. This condition is common for women who are pregnant, going through menopause or suffering from any uterus related diseases. It's recommended using the sanitary options that are specifically meant for titled uterus. This condition doesn't affect fertility or pregnancy in women. I hope this article is helpful to you in knowing all the information as well as the options for the best menstrual cup for tilted uterus.