Reviews
Best Bar Soap for Feminine Hygiene – Expert Advice for Feminine Wash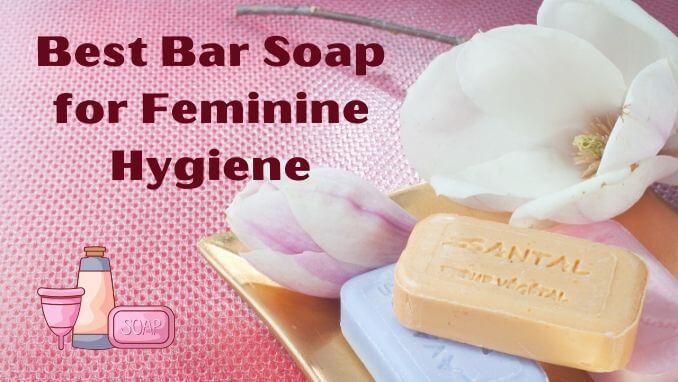 Let's have a woman to women talk. The vagina is a very private area, but talking about its hygiene and safety should always be loud and helpful. Still, there is a group of people who are unaware of the cleanliness and hygiene issues for their vagina. So let's talk about feminine hygiene and care.
Keeping it straight, VAGINA IS A SELF-CLEANING AREA. It does not need a gel, soap, or cleanser to remove the bacteria. Many women have this perception of rubbing the vagina with soap while bathing to keep it clean. But my dear friends, this is the worst action that you take against your vagina. This creat rash, irritation, boils, and infection. It is vulva that needs proper cleaning. Vagina has the perfect ecology to maintain the ph level.
What is Vulva?
The vulva is the outer protection for your vagina. It acts as a gate and protective shield to pass through the vagina. Warm water is the element to clean the vulva. Also, you can use different moisturizers, lotion, soap, and body wash to keep it clean. It is very necessary to maintain the ph level of your vulva. It is said that the daily cleaning of valva should become a habit for every woman. The article below will show you the best 5 vagina-friendly bar soap for feminine hygiene.
Revies by Editor:
| Product Name | Quality (out of 5) | Price (out of 5) | Our Rating (out of 5) | Check On Amazon |
| --- | --- | --- | --- | --- |
| Dove Beauty bar soap | 4.5 | 4 | 4.5 | |
| Pre de Provence french bar soap | 4.5 | 5 | 4.7 | |
| Cetaphil deep cleansing bar | 5 | 4.7 | 5 | |
| Rose of Bulgaria bar soap | 4.5 | 4 | 4.8 | |
| TSC Giftables | 4 | 4.5 | 4 | |
Best Bar Soap for Feminine Hygiene
1. Dove Beauty Bar Soap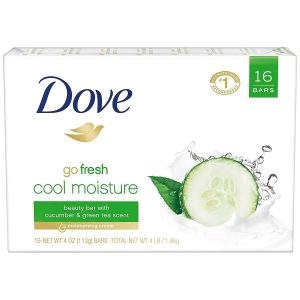 Dove has been one of the most trusted brands for feminine hygiene for ages. It has all the particles and elements that do not harm the skin and cleans it gently. You will be amazed by the facts below:
This dove beauty bar soap is a refreshing splash made from cucumber and green tea to revitalize your skin and delicate areas.

It is also ranked on 1st position by the dermatologist for dry and sensitive skin. So if you want to moisture your body for the whole day, then you should try this one. 

Cucumber and green tea works as a mild cleanser and have natural ingredients to heal sensitive skin too.

If you have extra dry skin and always suffer from irritation due to dryness near your vagina, then you should apply the soap and clean with warm water. This will keep your vagina hydrated.

Dove cucumber and green tea soap also make your skin softer after a period of time.

Also, if you are suffering from rashes, bruises, or any kind of fungal infection, then you should use this soap to keep your skin calm and cool.

---
2. Pre De Provence French Bar Soap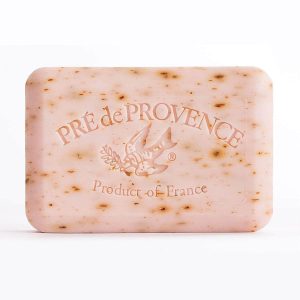 Most of the ladies would not have heard about this brand. But let me tell you that this french brand is truly a savior for your sensitive areas. The soaps are organically made with different flavors and ingredients directly fetched from nature. I am sure you must be eager to know more about it.
The one part that leaves Pre de Provence different from other soaps is that it is a quad-milled soap. 

These soaps are traditionally crafted using the old methods to produce such a soap that removes all sorts of impurities and dirt in one wash.

It creates a rich and thick lather that moisturizes and smoothens your skin.

It is completely vulva-friendly and does not harm the vagina skin. 

This soap can also be used for bathing newborn babies as it has 0 chemicals and is free from adulteration.

Also, you can get such soaps in various flavors of nature and different colors too.

---
3. Cetaphil Deep Cleansing Bar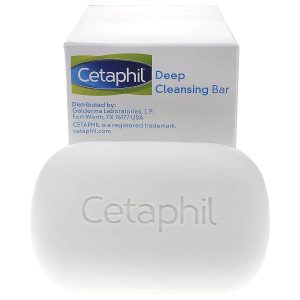 Women can blindly trust Cetaphil when it comes to keeping the vagina safe, clean, and hydrated. Dr. Streicher is one of the most learned experts who recommend a few products for feminine hygiene. Cetaphil is one of those products, and he guarantees to have no harmful ingredients for women. Read out the other benefits of using Cetaphil.
It cleans your body thoroughly and gets rid of dry skin, dead skin, oil, impurities, and all the dirt. 

Cetaphil is the everyday use product with a splash of refreshment and protection for sensitive parts.

The best part about the product is that after application on sensitive areas, it does create irritation or burn.

Cetaphil bar soap is a full-body soap that every woman should use to maintain a healthy genital area.

It has a mild fragrance but always protects the feminine odor.

The products from Cetaphil are user friendly and skin-friendly. It works on all skin types and keeps the skin nourished. 

So goodbye to all your infections, burns, rashes, and skin damage, protect your vulva with Cetaphil.

---
4. Rose of Bulgaria Bar Soap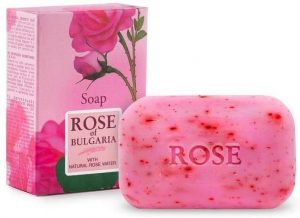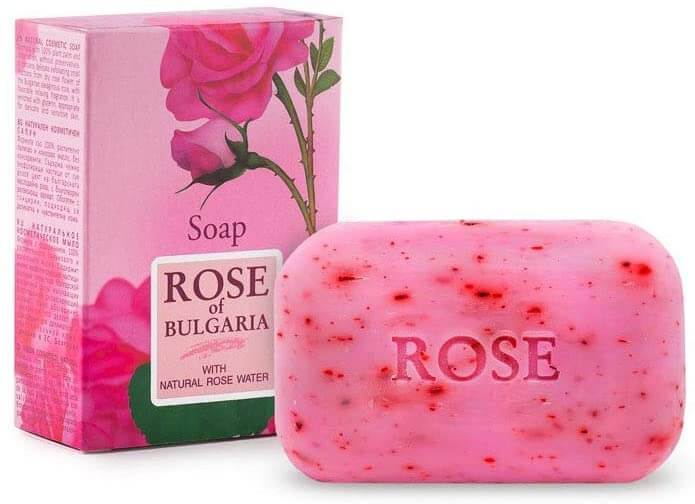 The products made by Rose of Bulgaria come straight from the valley of roses, and has each one has unique attributes. The soap bar is made with ancient knowledge of adding natural rose oil with other healing properties. The whole production of all the products is done from Bulgaria, and it has rose oil in each and every product. This is why the brand is known as Rose of Bulgaria. Roses works like an elixir and adds fragrance in the bar soap. Keep scrolling to know more about our Bulgaria beauty.
One of the top advantages of using this bar soap is that it contains Bulgarian rose water. 

The fragrance and creamy lather keep the skin moisturized for hours.

Not many soaps have palm oil, but this one has an amount of palm oil for nourishment of the skin.

Along with these, it has coconut oil to tighten the skin and keep it soft.

It will smell like roses all day, and it is best for "down there" as the soap has plant-based minerals.

I will surely recommend you to steal this Bulgarian beauty for your vagina and you.

While applying the soap on your body, you will feel the rose petals as it has some pieces in it.

The soap is best for feminine odor and also maintains the ph level.

---
5. TSC Giftables Bar Soap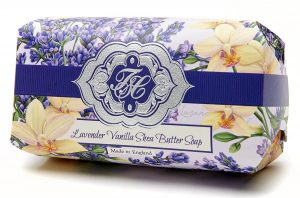 Every lady loves Lavender, and the products of TSC Giftables are made from Lavender, Vanilla, flower, and other organic ingredients. Well, this soap has vitamin E and is also considered to be beneficial for human health. It can be used by everyone and at sensitive parts too. Have a look at some extra brief about the product.
You must have used various soap, but this has another level of packaging specially made in England.

It has lavender, vanilla, flower, and shea butter to keep your body hydrated, so it is highly recommended for dry skin people.  

The soap bar has to undergo a triple milling process that gives you a delicate fragrance and softens your skin.

It also has a very strong refreshing scent that never makes you feel drowsy and always keeps you awake. 

It is certified for using the natural ingredients of the highest quality. 

These are all in one soap that you can use for hand wash, body wash, and intimate area cleaning. 

---
Now that all my friends are aware of feminine hygiene. I really hope that you must have to choose your perfect suiting feminine wash. Before giving my opinion, read out the summarized brief.
What to keep in mind?
Feminine hygiene is not only about the hands, legs, stomach, or face. Vagina plays a huge role in keeping every woman healthy through the body.  

It is not a vagina that needs to be cleaned, but it is the outer cover vulva that needs to be cleaned every day.

Always use glycerin-free bar soap for sensitive areas.

Vagina has a balanced ph level, but you need a ph balanced bar soap for the vulva.

Each product has no harmful chemicals, and thus they do not allow feminine odor to exist.
Which one is the best of all?
In my opinion, Cetaphil is one of the best among all the bar soap. It is recommended by dermatologists, leaned professors, and doctors. The Cetaphil soap bar is also best to buy for intimate area wash and care. It is pretty economical and available all over the world. 
I hope this article would have surely helped you to choose the best bar soap for feminine hygiene. Keep your sensitive areas clean and have a healthy future.